Consultancy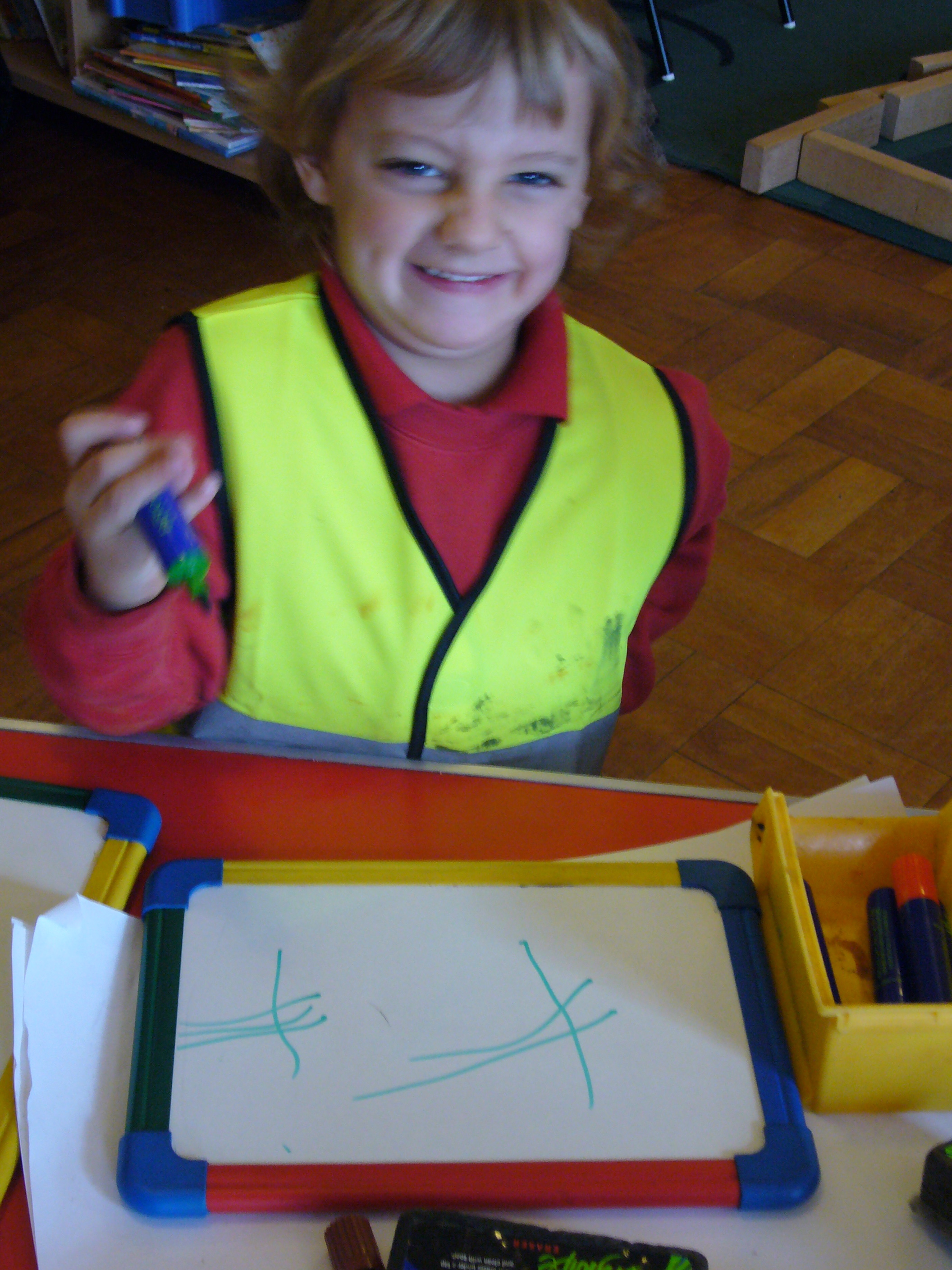 All consultancy projects are designed with senior staff to match the requirements of the Centre and can include bespoke training to develop specific knowledge and skills.
All of my projects are designed to:
Facilitate reflection and independent thinking
Allow time to work together to plan strategic developments
Provide support to implement lasting changes
End with a review of developments and time to plan next steps
Recent projects have included:
Becoming a Writer in Leaps and Bounds
This project was devised in response to concerns about boys' underachievement and has successfully improved the confidence, motivation and attainment of boys in the EYFS.
How does the project work?
The project motivates boys to write in playful contexts that have meaning for them
It empowers Early Years practitioners to teach children the way that children learn best – through play, active, creative learning and observation-led planning
It enhances practitioners' ability to teach the skills of writing to boys while maintaining the ethos of the EYFS
Becoming a Writer in Leaps and Bounds gives practitioners the opportunity to engage in action research in their classrooms – to ask some important questions about why boys are underachieving, and to explore what works best for boys
Previous projects have had a significant impact on the number of children attaining 6 scale points in the EYFSP, showing improved outcomes in CLLD for boys and girls in participating schools ranging from 2.5 % to 60.4 % and improved outcomes in Writing for boys of up to 60.8 %
Comments from project practitioners
'This project has truly been an inspiration.' Reception teacher
'It will change our approach to boys' writing permanently.' Pre-school practitioner
'All our staff have gained so much confidence in supporting writing in child-initiated activities.' Reception teacher
'It's been very motivating for boys and girls.' Pre-school practitioner
Useful Documents
More about the Boys Writing Project
Observing, assessing and supporting children learning English as an Additional Language (EAL)
Learning English as an additional language is so much more than learning new vocabulary and grammar. Children will be learning and trying out new social identities while maintaining their identity within their culture and family. This requires sensitivity, understanding and support from a key person in their life.
This project helps to improve the confidence and skills of Early Years practitioners in providing for the learning and development needs of bilingual children.
How does the project work?
Practitioners gather information about individual children's language levels and their personal, social and emotional development, initially by making supported observations.
They use an assessment and tracking tool, and plan ways to develop their provision for individual children and for all children learning English as an Additional Language.
What impact has the project had?
Observations helped the Centres to focus on the PSE and language needs of children learning EAL
Practitioners had a better understanding of the language development of children learning EAL and the importance of maintaining a child's home language.
They were able to tune in to children's individual needs
Practitioners found the observation forms manageable to use and they supported the ECAT assessment process used by ELLPs and lead teachers
Practitioners acquired some new resources and practical strategies to support children to learn English in real contexts
The settings celebrated multi-lingualism and became more welcoming for bilingual families
Comments from practitioners
'Thank you so much for your time here - I felt it was just right for where the staff are and I know they felt it was a very good learning experience.' Children's Centre head teacher
Useful Documents
Please contact me if you would like to discuss options for consultancy in your setting.